All moved in
Turn around right when you enter. That's the messy foyer.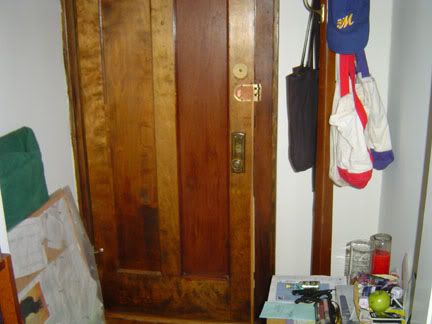 Heading into the apartment, this is your first view. The living room.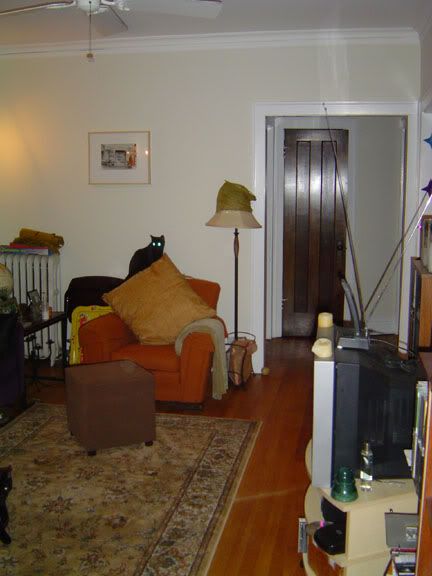 The above picture was taken standing in the dining room/computer room, which I now realize I forgot to take pictures of. It's the same size-ish as the living room, and has a table, computer/desk, and this big black metal shelving unit.
Walk through the dining room into the kitchen: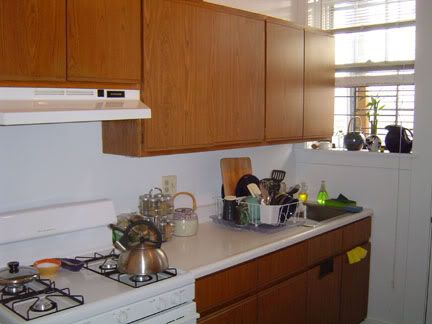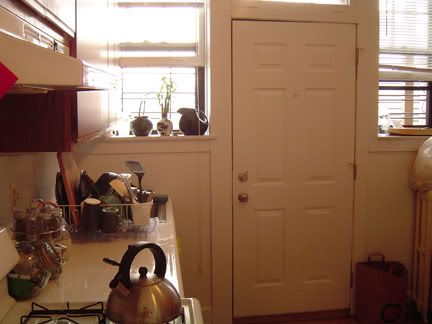 (wall of artwork--Hannah's)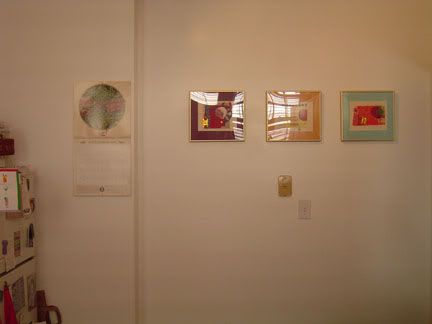 I don't know how big it looks in the pictures, but it's freaking huge.
Bathroom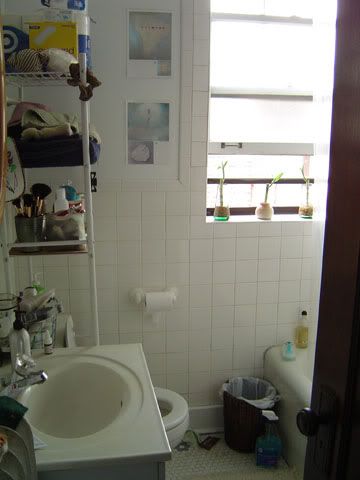 Laminated (ha!) pictures from a South American fashion magazine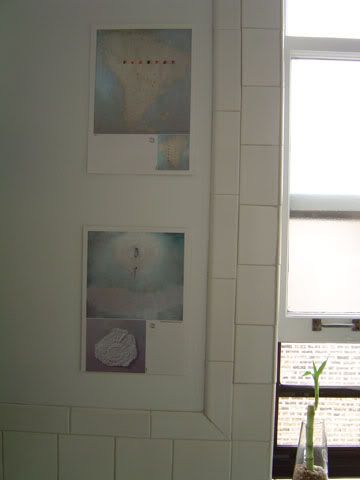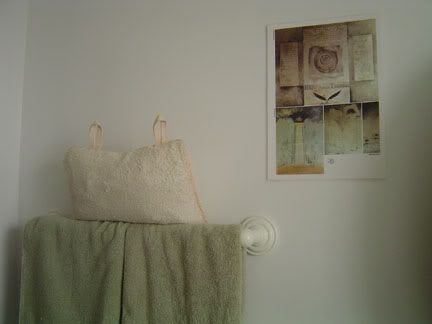 Bedroom, my least favorite room of the house (it doesn't have a welcoming vibe yet)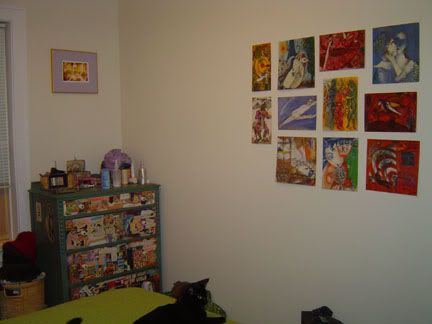 Oh yeah, I also forgot to take a picture of the backporch, which is soso darling, with lots of plants and sunlight.