How to make your own olives
Start here:
First, order fresh olives online. Make sure they go to your in-laws' house so that you don't miss three consecutive deliveries and have to trek out to Lombard, Illinois, during rush hour on a Friday night to the FedEx handling facility.
Twenty pounds should be good.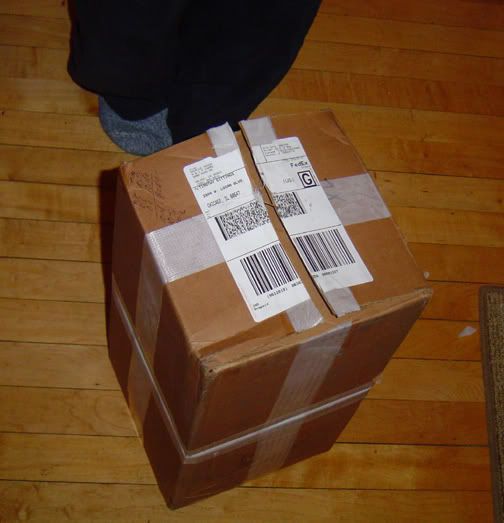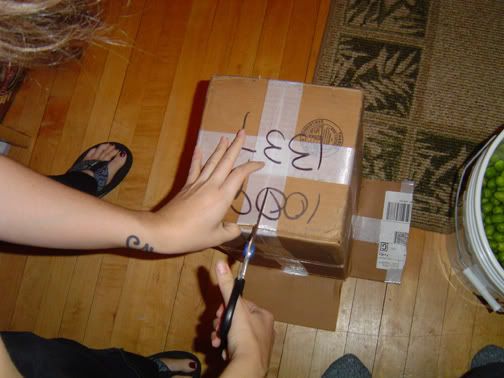 Put them in a big-ass plastic bucket (not metal or any other business like that).
Pick out the ones that have obviously gone bad.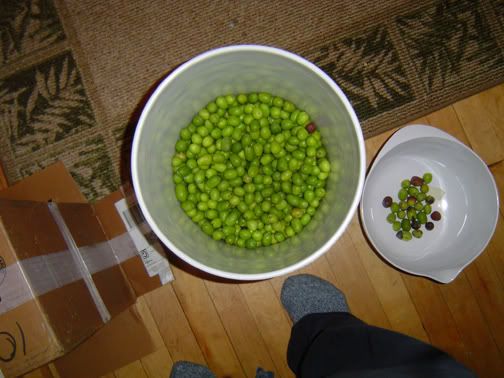 Mix a lye solution to pour over olives. Be careful. Lye is serious caustic!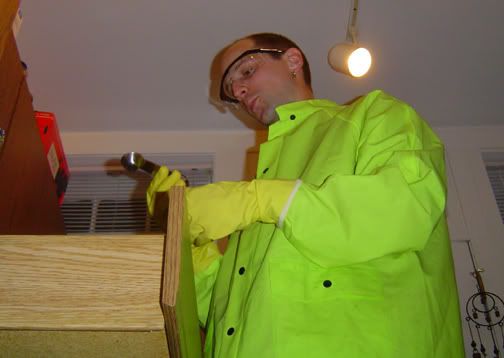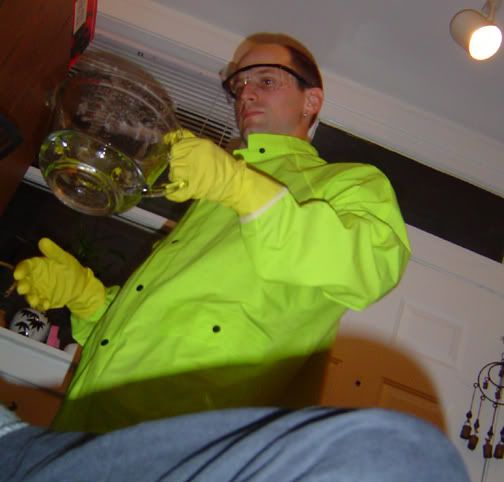 Fill the bucket, covering the olives with the lye, and use a towel to push down on the floaters, making sure each olive is completely submerged in liquid. Let the mixture sit for at least 24 hours, until the lye has been absorbed by the olives, changing the color from spring green to olive. Open a side of the bucket, and pour out the lye liquid.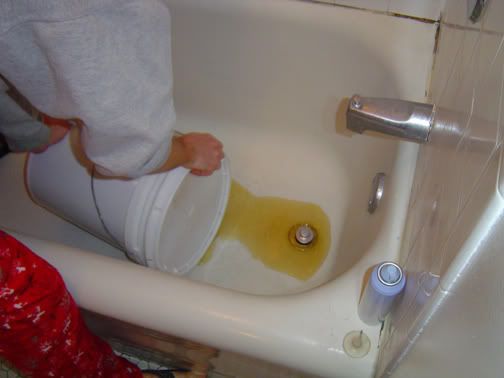 Take out the towel and rue the day you decided to use a formerly celery-colored, nice bathroom towel to tamp down the lye and olives.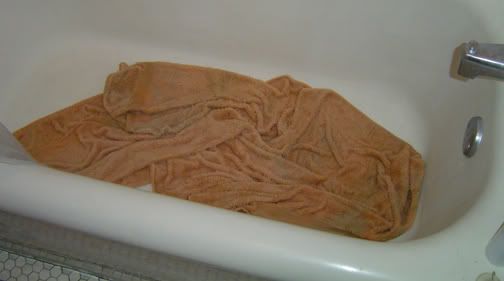 Refill the bucket with clean water.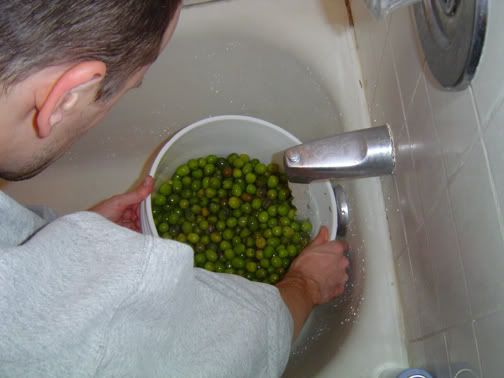 Do this once a day until the water runs clear (usually 3-5 days).
Refill the bucket with a salt water mixture, and let the olives sit for a few days. Remove a bunch of them to marinate. Pick over them first to make sure they are ok. A lot of them (probably at least 1/8) will be soft or swollen with rot. Get rid of those. Put the good ones in a vinegar/olive salt water bath. Add as much garlic as you can stand, and other herbs like rosemary, thyme, red pepper flakes, lemon zest. The more the better. Let it all marinate for 3-4 days. At that point, add as much olive oil (or slightly less) as you have marinade. This will mellow the flavor and slow the marination process.
Eat. Or give to many grateful, salivating people as gifts.