A day in my life
We sleep in. My new boyfriend, Acceptance Letter from UIC, is a good cuddler.
Acceptance Letter and I spend a lazy day in front of the TV, watching movies with Fergus.
Later I make a romantic dinner for us. Cheers!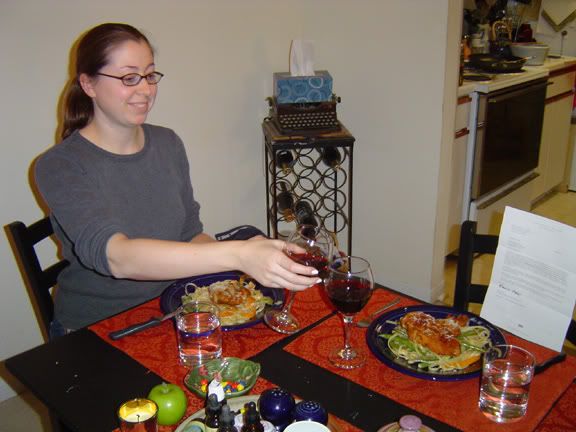 After dinner, we go for a walk in the Shakespeare garden, and rest by the daffodils.
Then Acceptance Letter helps me take a clipping of rosemary for home.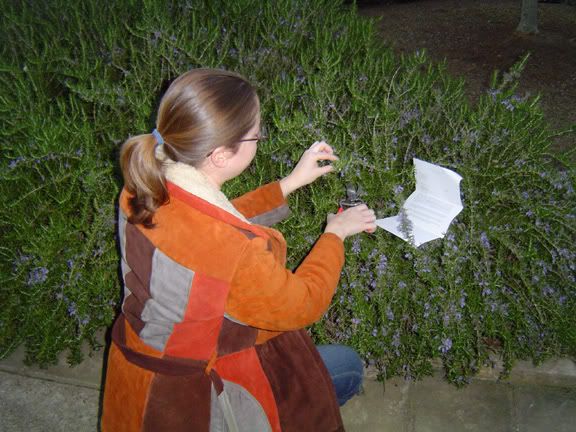 Then the evening takes a dangerous turn and I learn Acceptance Letter is much better at holding his liquor than I am.
But all in all, a wonderful day with the new love of my life! In five months, we move to Chicago and begin our new life together!
Labels: school